St John Ambulance Cymru's Loughor Division are celebrating 100 years of supporting their community this month, with their divisional centenary event. Since 1923, the Division has kept the local community safe by providing first aid cover at a huge range of events and teaching first aid sessions to people of all ages. They have been there for individuals in their time of need, delivering lifesaving first aid care, and they have taught the public some truly invaluable skills.
To celebrate, the Division are holding an event this Saturday, the 30th September, at the New Lodge Independent Social Club in Gorseinon. In attendance will be The Lord Mayor of Swansea, the Mayors of Llwchwr Town Council and Gorseinon Town Council, along with the Lord Lieutenant of West Glamorgan. St John Ambulance Cymru members will be there, including the Prior for Wales, to celebrate the Division's incredible commitment to making Loughor a safer place for all.
Ruth Lewis, BEM, DStJ, the current Divisional President of Loughor Division has had a deep dive into the Division's history leading up to the centenary.
Initially, the Division was formed following an accident in Cae Duke mining pit, after an individual injured his spine. It was decided that there was need for some of the miners to learn first aid, so W.J. Davies formed a group which later became the St John Ambulance Cymru Loughor Division.
As the Division continued, women became interested in joining, so a nursing section was formed. Women were taught by an individual known as Miss Gladys Gough and often volunteered their services to the local hospitals. In 1984, a Cadet Division was formed and in 1987 the Badger programme was introduced, incorporating both adults and children into the Division.
Over the years, members gave up endless hours keeping the public safe, and have been rewarded for their commitment by being admitted into the Order of St John. Some have even been recognised internationally, by the Order for Voluntary Services.
Ruth highlights that "volunteers have provided first aid support to the Gower Agricultural Show since the 1920s and local lantern parades since the 1950s. In the 1990s, Loughor Division covered the Urdd Eisteddfod, and continues to assist with local Eisteddfods today."

"Members have also supported events going on in Cardiff, Swansea and Llanelli when help is required" Ruth says.

"The Division has been proud to be of service to the local community in the past and will continue to do so for years to come."
To find out more about St John Ambulance Cymru's lifesaving work in the communities of Wales, please visit www.sjacymru.org.uk, or if you'd like to volunteer with your local Division, you can sign up today at www.sjacymru.org.uk/en/page/volunteer.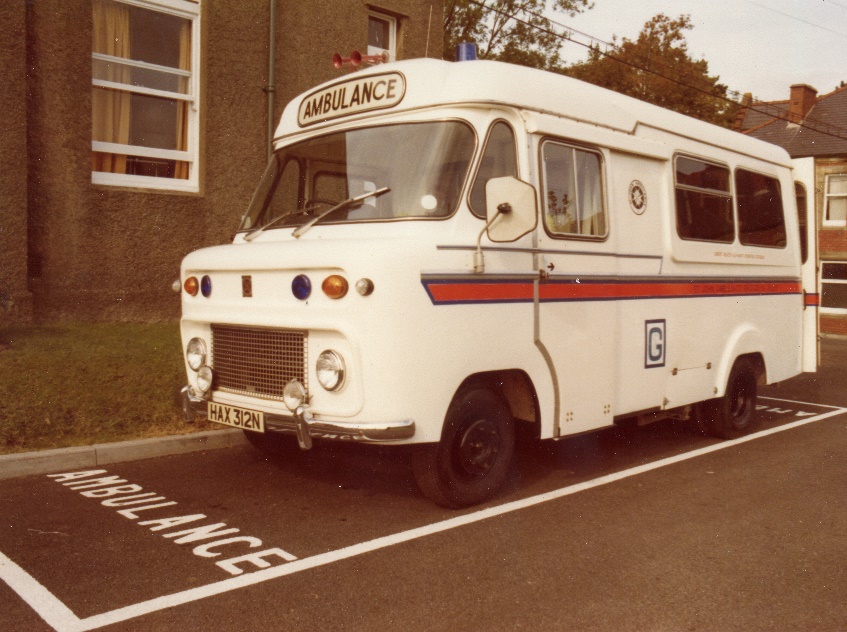 One of St John Ambulance Cymru's vehicles of the past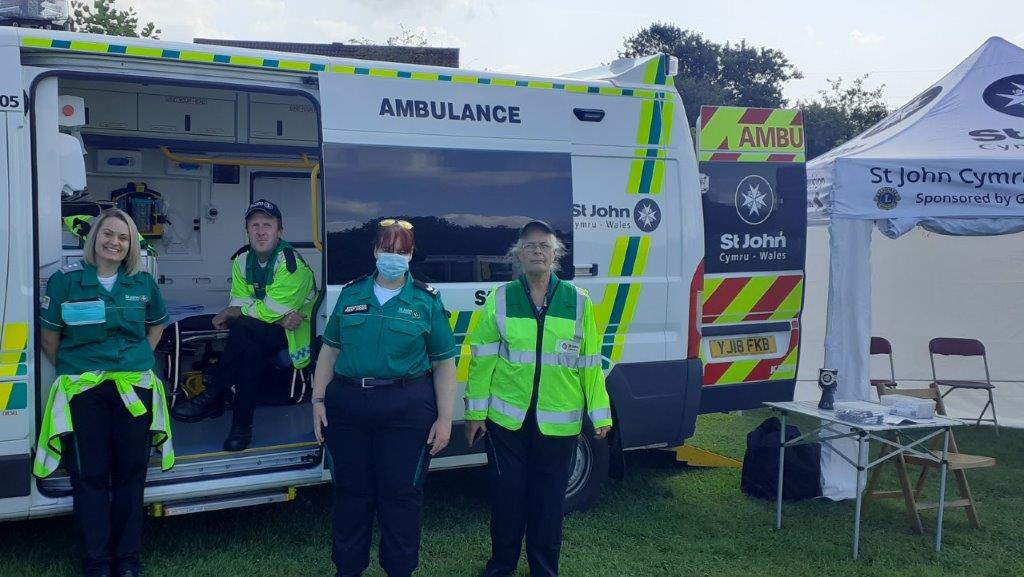 Loughor Division members supporting local events.