Welsh first aid charity St John Ambulance Cymru have been delivering first aid demonstration and training sessions across Wales as part of their annual Save a Life September campaign. Volunteers and trainers held public demonstrations in all corners of Wales, teaching lifesaving skills, completely free of charge. The charity is reminiscing on the success of this year's campaign, and how it highlighted the vital importance of first aid training to the people of Wales.
St John Ambulance Cymru's annual Save a Life September campaign aims to promote first aid awareness and encourage as many people as possible to book onto a training course. Throughout September, demonstrations were held in public places like shopping centres, along with local halls across the country.
Communities have been brought together at demonstrations and guidance has been shared across social media channels on the basics of first aid, such as CPR, choking recovery and severe bleeding treatments. This year the campaign also shared key mental health first aid advice. These important skills are quick and easy to learn, but in an emergency, can mean the difference between a life saved and a life lost.
St John Ambulance Cymru is proud that following the campaign, there are more people across the country armed with the skills required to save a life. Whether it be at home, in the workplace or on the streets, the charity has been working hard to make Wales a safer place for all.
Darren Murray, Head of Community Operations at St John Ambulance Cymru, said "We are thrilled with the success of our Save a Life September campaign this year. Our volunteers and trainers dedicated endless hours to teach the public some truly lifesaving skills.
It's great to see so much interest in our first aid courses following our public demonstrations. It shows that the people of Wales are really engaged and want to learn more about how they can protect themselves and those close to them in an emergency.
A huge thank you to everyone who supported the campaign this year!"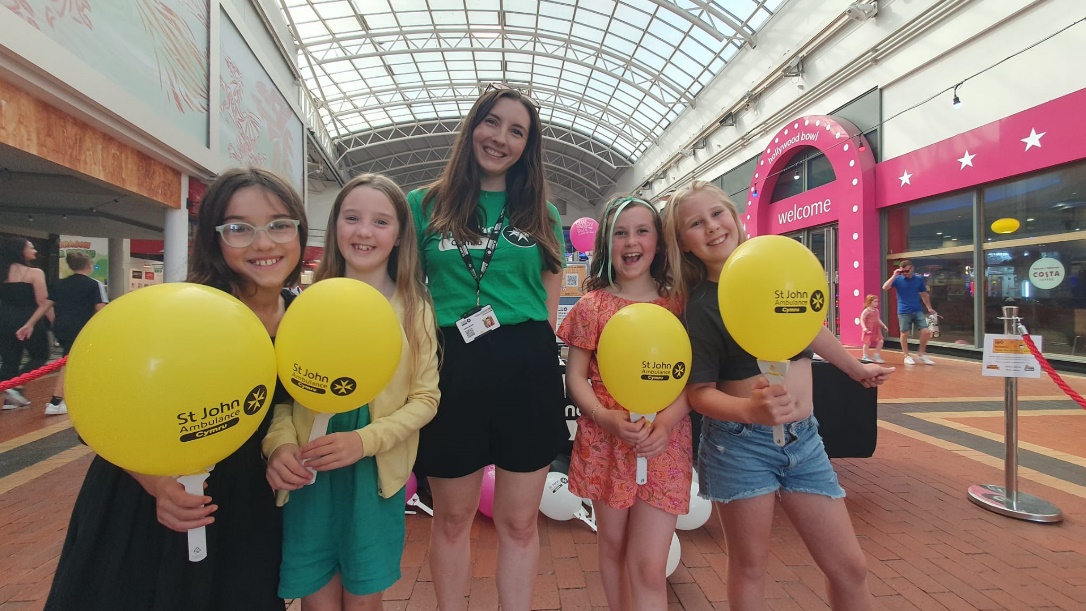 Some young lifesavers following a demonstration in Cardiff.
The charity is thrilled to of taught almost 3000 people potentially lifesaving skills throughout September and is encouraging the people of Wales to book onto a workplace course with St John Ambulance Cymru, or to book a free community demonstration for your social group or school. For more information - www.sjacymru.org.uk.
Donations help to support St John Ambulance Cymru's free first aid sessions, their free educational youth programmes for young people aged five+ and the charity's dedicated team of volunteers across Wales, who provide lifesaving first aid cover at both local and national events. If you'd like to support more of St John Ambulance Cymru's lifesaving work, please visit www.sjacymru.org.uk/en/appeals/save-a-life to make a donation today.