Sign Up For Our Newsletter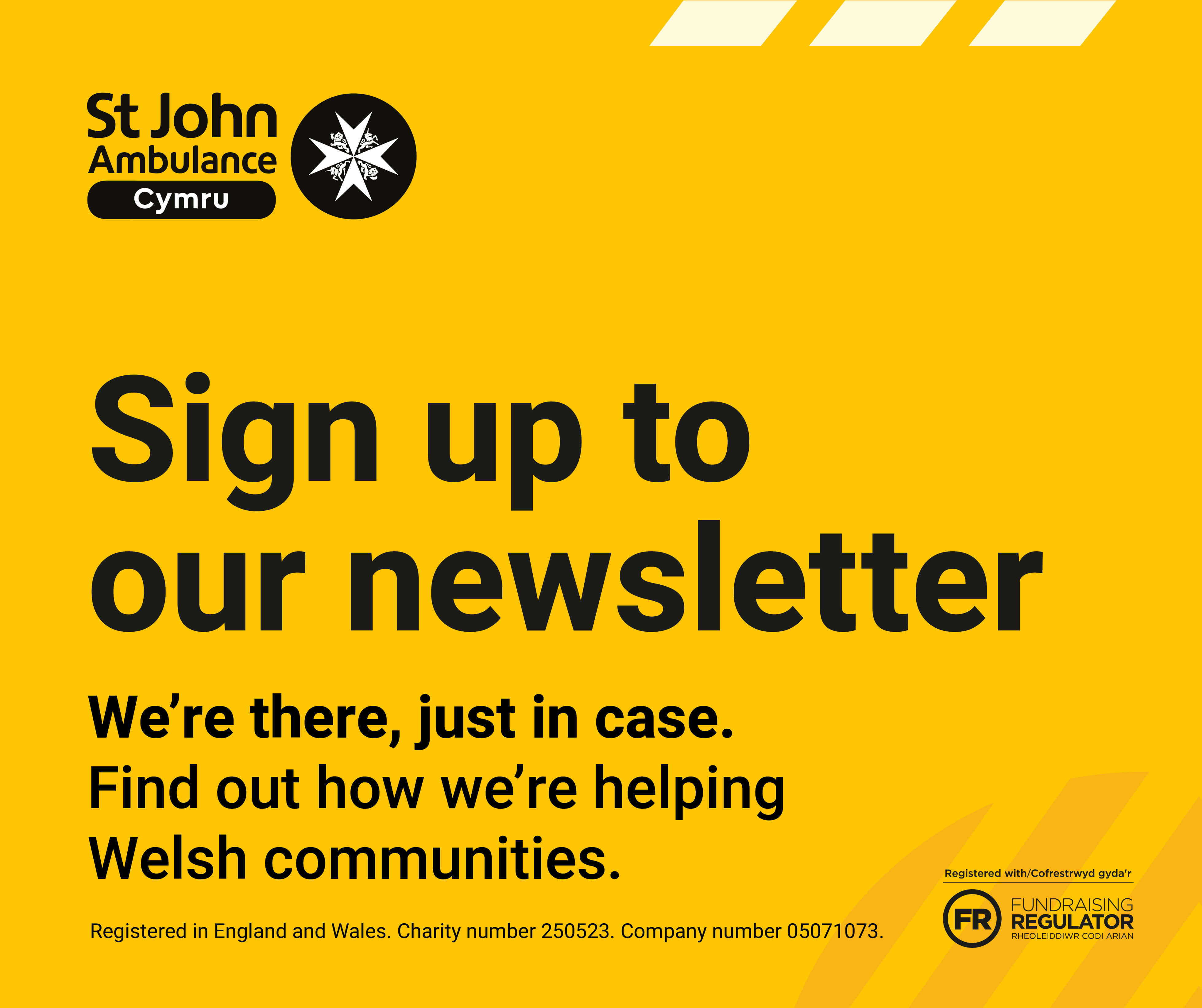 Sign up to our newsletter to hear the latest about our lifesaving work, fundraising campaigns and achievements.
You'll also see the wide range of events our volunteers have been providing vital first aid cover for.
Plus - you'll have an exclusive look at upcoming opportunities for you to get involved.
Subscribe to our mailing today to find out how we're helping in your community and across Wales every day.