Raise Your Buckets for St John Ambulance Cymru this Summer
This summer we launched a new campaign called 'Raise Your Buckets' to keep local communities safe. By supporting our campaign you will help fund lifesaving work enhancing the health and well-being of communities in Wales.
We all love a bit of fun in the summer sun, but enjoying ourselves safely is really important.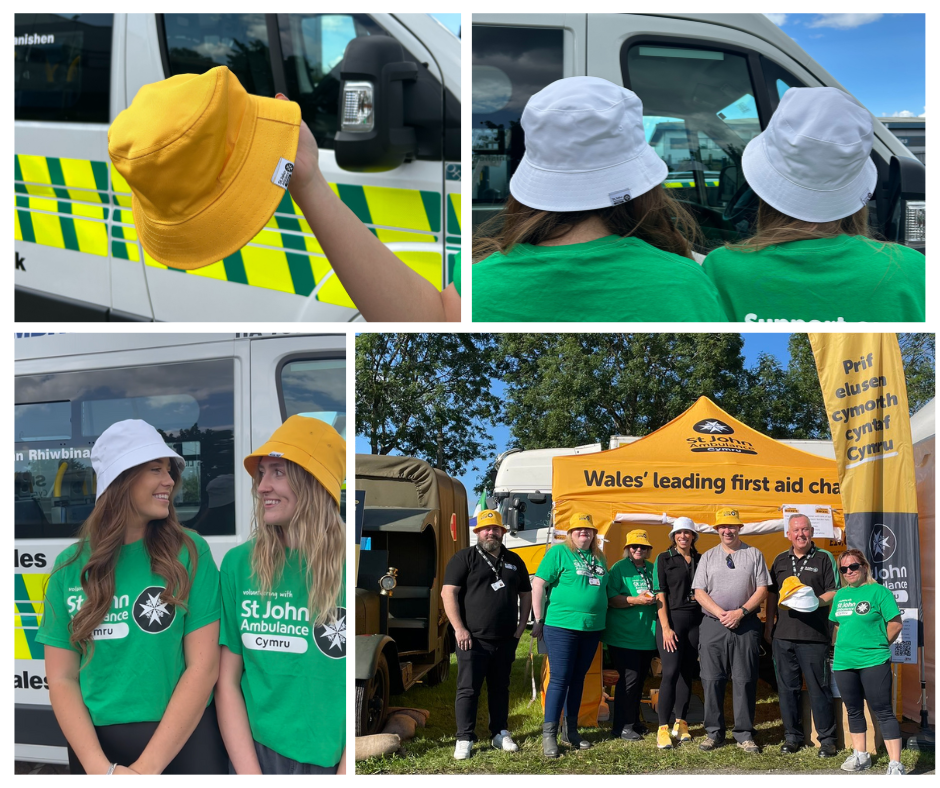 Our new bucket hats are available in yellow or white for a suggested donation of £10 for an adult hat, and £8 for a child's hat plus postage of £2.99 per order. This helps cover the cost of producing and sending your hat(s).
Once you order your bucket hat you will receive confirmation of your donation via email which is where you can select which hat you would like to receive via post.

An alternative way to support us is by organising your own bucket collection or supermarket bag-packing event. For more information please click here.