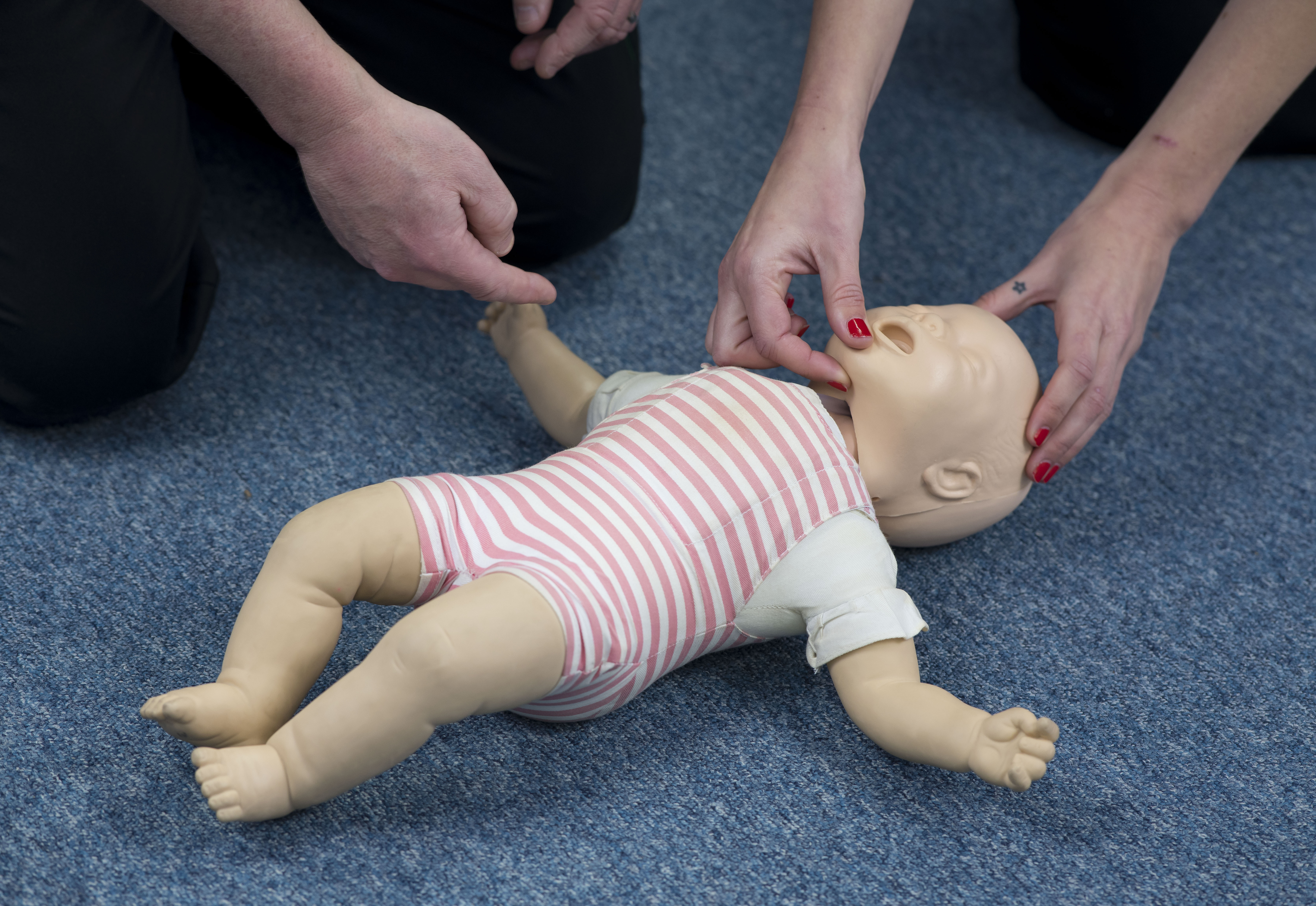 First aid is a set of vital skills that can mean the difference between life and death in an emergency scenario, and it's important that as many people as possible learn how to save a life before paramedics or other emergency services arrive. However, there are special differences between first aid for adults and first aid for children. When choosing the first aid course most suitable for you, then you'll need to consider the question of whether you primarily work with adults or children. The answer to this question will likely be the key deciding factor of what first aid course you choose. This is because there will be relevant legislation in place that clearly states the type of training you need.
In this blog post, we'll take a look at some of the key differences between these two first aid courses and help you to understand which course is most relevant to your needs.
St John Ambulance Cymru is the leading first aid training provider in Wales, and we offer courses in First Aid at Work as well as Paediatric First Aid.
What is First Aid at Work?
First Aid at Work (FAW) is a training course that fulfills the requirements set out by the Health & Safety Executive (HSE) for a qualified workplace first aider. The focus of this course is to treat adults that encounter first aid emergencies at their place of work. It is a comprehensive training course and must last for 3 days, with six hours spent on first aid training each day. At the end of the course following an examination, successful delegates receive a 3-year certification that enables them to act as a first aider in the workplace.
Similarly, there is an Emergency First Aid at Work course (EFAW), which again teaches first aid skills that are to be used primarily on adults. This course lasts 1-day, though delegates will still receive a 3-year certification provided they successfully complete the exam. This course covers the most vital first aid skills and enables attendees to become workplace emergency first aiders.
The HSE has clear guidance on the topics that need to be covered on both these courses, to ensure that first aid practices across all workplaces remain at a consistent standard so that employees that become injured or unwell can receive appropriate urgent treatment. You can check St John Ambulance Cymru's FAWC and EFAW course pages to confirm that our training covers all these topics.
What is Paediatric First Aid?
Paediatric First Aid is a set of first aid skills that are designed to save the lives of young children and babies. All paediatric first aid training in an early years setting must meet the standards set by the Early Years Foundation Stage framework (EYFS). In Wales, the Welsh Government set childcare first aid standards in the "National Minimum Standards for Regulated Childcare for children up to the age of 12 years", and the Care and Social Services Inspectorate Wales (CCSIW) is the regulatory body responsible for ensuring that these standards are met. To put it simply, if you are a registered child minder or a day care provider, then you will need to meet these standards.
Paediatric First Aid is a 2-day course that provides the knowledge and skills for how to act should a child need lifesaving support. In approved childcare facilities, there must always be at least one staff member on site with a Paediatric First Aid certificate. Anyone who is the sole person in charge of children such as a childminder must also have this qualification.
There is also an Emergency Paediatric First Aid qualification, which takes one day to complete. This is like the Emergency First Aid at Work qualification in the sense that it covers only the most urgent skills required in an emergency. This course is suitable only if you have employees who already have a full Paediatric First Aid qualification. The certifications from both these courses are valid for three years.
Summary
At the beginning of this article, we proposed the question of what is the difference between First Aid at Work and Paediatric First Aid, to which we now know the answer. The key difference is First Aid at Work is a training course aimed at those who will be primarily treating adults, while Paediatric First Aid is for those who regularly work with children, babies or young infants. Depending on your your place of work, there will be legislation set out by the relevant body to direct you to the kind of training you need. When it comes to Paediatric First Aid however, if you will also be working alongside adults, then you may want to seriously consider taking both courses so that you can protect your colleagues as well as those entrusted to your care.
St John Ambulance Cymru is recognised as the leading training provider in Wales for First aid at Work and Paediatric First Aid courses. We teach all across Wales, and for groups of six or more we can come to your place of work and train you there. As one of the Voluntary Aid Societies (VAS), we set the standards for first aid practice in the UK.
When it comes to Paediatric First Aid, in the Welsh Government "National Minimum Standards for Regulated Childcare for children up to the age of 12 years" updated in May this year, St John Ambulance Cymru is listed as a recommended training provider. Our course is recommended for childcare professionals by the National Childminding Association. It covers all the required first aid elements to register under the Childcare Approval Scheme. It can also be used for people working towards an NVQ in Childcare and Education
Give us a ring today on 0345 648 5646 and get a no obligation quote from our Commerical Training team today. Alternatively, you can send them an email and they'll get back to you as soon as possible.
Useful Links
1-Day Emergency First Aid at Work