Children and young people from St John Ambulance Cymru were recognised for their outstanding achievements at a special reception at Priory Church in London yesterday (9th November).
In total, nine of our Young Achievers were recognised at the reception hosted by HRH Princess Anne.
Among those who attended were our Cadet of the Year, Joshua Taylor (18), and Deputy Cadet of the Year, Monisha Premkumar (17), who have been instrumental in the development of our new Grand Prior Programme and have supported the voices of our young people, giving invaluable insight to our children and young people team leading the project.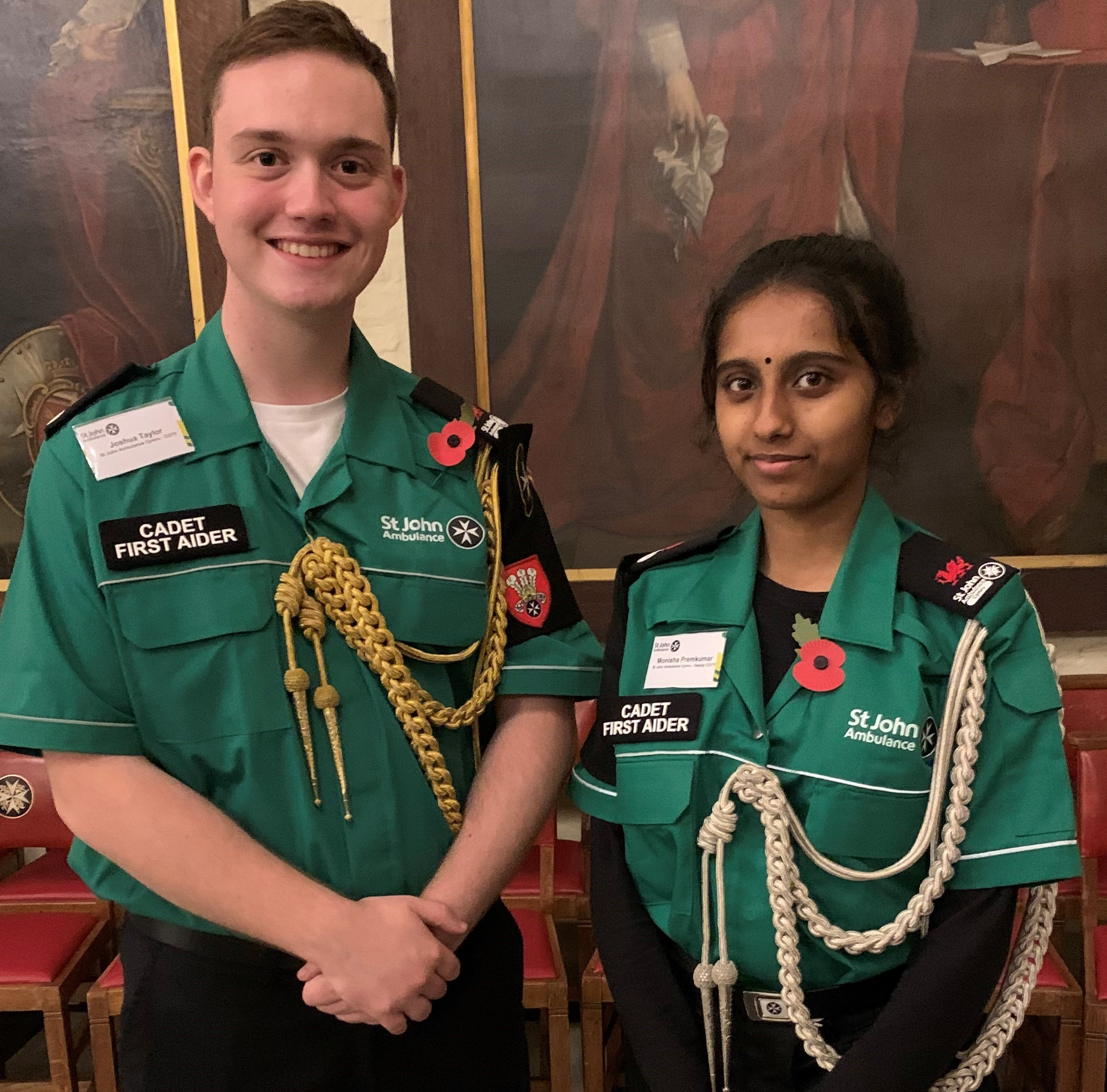 Other Cadets recognised include:
Lizzie Robertson (18) Deeside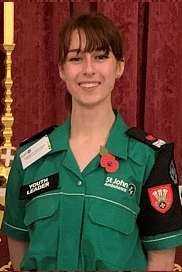 Lizzie's passion and dedication to championing the voices of our young people is extraordinary. Lizzie has played a key part in consulting with our Badgers, Cadets and Young People and advancing our National Young People's Committee
Melissa Jones (17) Bangor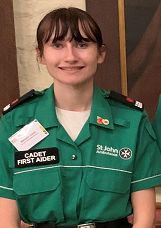 Melissa is the chair of our North Wales Youth Council and has given countless hours of her free time to support our leaders in the region in setting up the council. Melissa has shown fantastic confidence, skill and knowledge of strategy and direction in her drive to develop this project.
Grace Knott (18) Cwmbran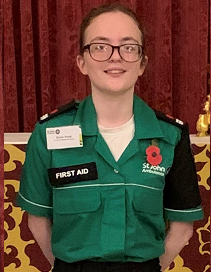 A dedicated volunteer of St John Ambulance Cymru, Grace most recently completed our Prince of Wales Nursing Cadet Scheme, in partnership with the Royal College of Nursing. After completion of the scheme, Grace became an ambassador for the programme and now helps others like her by supporting new cadets through their learning.
Rio Roberts (16) Bedwas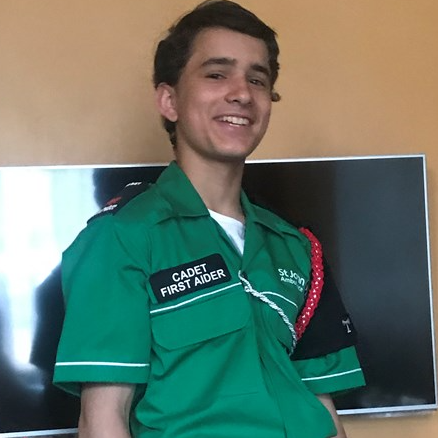 During the peak of the COVID-19 pandemic, Rio gave up his time to support his local community by making bird nesting boxes, encouraging a safe and warm environment for birds and offering his community a closer connection with nature. Rio also learned how to sew and made clothing for staff at his local care home to wear. Rio was interviewed by Radio Platfform about this experience. Listen here.
Katie Cook (14) and Jorja Sertwata (13) Ammanford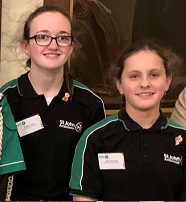 The pandemic presented challenges for everyone and during this time, volunteers from Ammanford lifted the spirits of their local community by creating Christmas cards and decorations for them. Katie and Jorja are attending on behalf of all volunteers at their Division.

"We're extremely proud of all our young people, including those being honoured at the Young Achievers Reception.

They've shown true dedication and have a demonstrated real passion for helping others.

The global COVID-19 pandemic affected everyone, none more so than our children and young people for whom everything stopped overnight.

Our young people are truly exceptional and have shown tremendous resilience and triumph in the face of adversity setting an example not just to our St John people but to young people in their local communities - demonstrating what can be achieved despite life's challenges.

On behalf of our charity I'm delighted to share my thanks and offer huge congratulations to all being recognised."

St John Ambulance Cymru, Chief Executive Officer, Helen Smith
Photos of the event can be found here.
More information about our Badger, Cadet and programmes for young people can be found here.
Photo credit - Brian Aldrich Photography