Helen's 45K in May Updates
Run #8 down. Just one more to go and I will have completed 45km this May. It's been tough but I'm definitely feeling fitter and my mental health is much better. I'm even starting to enjoy running.
Run #8 of #45kmay done!!! Woohooo!! Nearly there and nearly at my target, only a little bit to go so please help me get there 🙏. Last one will be around Cardiff Bay on Friday (hopefully!!) https://t.co/393jvMo7ch pic.twitter.com/SjGhlM4Hee

— Helen Smith (@SJACHelenS) May 26, 2021
---
24th May 2021
Nearly there now. Just two runs to go. Please sponsor me! Money will go towards helping us continue our lifesaving work in Wales.
Run #7 of my #45kmay done! Bit wet 😳💦🌊 but complete. Slow today as had niggles and twinges and still 2 to go 😬. Keep following, keep supporting https://t.co/SoROQIWwnE pic.twitter.com/IEgmpDHDcE

— Helen Smith (@SJACHelenS) May 23, 2021
---
20th May 2021
It's been really wet and windy recently and definitely not optimal running conditions. But i'm still here, I'm still running and i've completed number 6/9! #45KMay. If you can, I'd love for you to sponsor me, I'm on track to reach my fundraising goal of £450 but I need your help to get me there! Please give what you can to my JustGiving page
Run #6 of #45kMay Strava decided not to record my run properly 😭 so it's showing 4.75k but my watch is showing nearer 6k so I'm taking it as done! Keep following, keep supporting!! https://t.co/393jvMo7ch pic.twitter.com/edOUnDbRyX

— Helen Smith (@SJACHelenS) May 20, 2021
16th May 2021
I got to see my mum!! 💞💞 Was amazing! First time since August 😥 So I celebrated by doing run #5 of #45kMay in my home town as my family are all supporting me to do this 😍. Keep following me, keep supporting https://t.co/SoROQIWwnE PLEASE 🙏🙏 pic.twitter.com/vjTrEFJhQ2

— Helen Smith (@SJACHelenS) May 16, 2021
---
14th May 2021
Run #4 of #45kMay done🏃‍♀️ Still time to sponsor me or better still sign up to 5k May with @RunForHeroes (don't be crazy and try 45k May 😳) to raise money for @SJACymru or you can follow me at https://t.co/Yhb7Oz8BFL pic.twitter.com/NOLVeD2vVp

— Helen Smith (@SJACHelenS) May 14, 2021


---
9th May 2021
Run #3 of my #45kmay is done 💪. Thought it would be okay as I was powered by a large roast dinner #mistake 🤦‍♀️. Anyway, I made it to @SJACymru Pontypridd Division in one piece 😊. I still need your support tho https://t.co/P70ffzH9Ux https://t.co/SoROQIWwnE pic.twitter.com/ZMTtu7VEUl

— Helen Smith (@SJACHelenS) May 9, 2021
---
5th May 2021
Today I ran my second 5km and it was hard. I've got seven more to do, but I'm going to do this! Please sponsor me by giving whatever you can and raising vital funds for us to continue our lifesaving work in Wales: https://www.justgiving.com/fundraising/helen-smith-sjac
---
1st May 2021
First 5k run of my #45kmay today. I'm pleased with my run, though I will admit, I was a bit nervous after last week!
But that's one down, eight to go!
1st 5k run of #45kMay is in the bag 💪. Smashed it (for a newbie 😉) with a time of 35:52. Was a bit nervous after my pathetic attempt last week 🙈😬 You can follow my journey at https://t.co/Yhb7Oz8BFL or better still SPONSOR ME!! https://t.co/P70ffzH9Ux pic.twitter.com/ZZ348p3mot
— Helen Smith (@SJACHelenS) May 1, 2021
---
24th April 2021
Today it was a family bike ride kind of a day, so a nice 'casual' 29km down the Taff Trail to train for my #45KMay.
Have you signed up yet?
Get involved in your own 5KMay by signing up here.
Together we can help our amazing teams of St John people continue their work in communities in Wales.
I burned 1,000 calories, so I think I've earned this homemade anchovies and olives pizza. Looking forward to what the next day brings.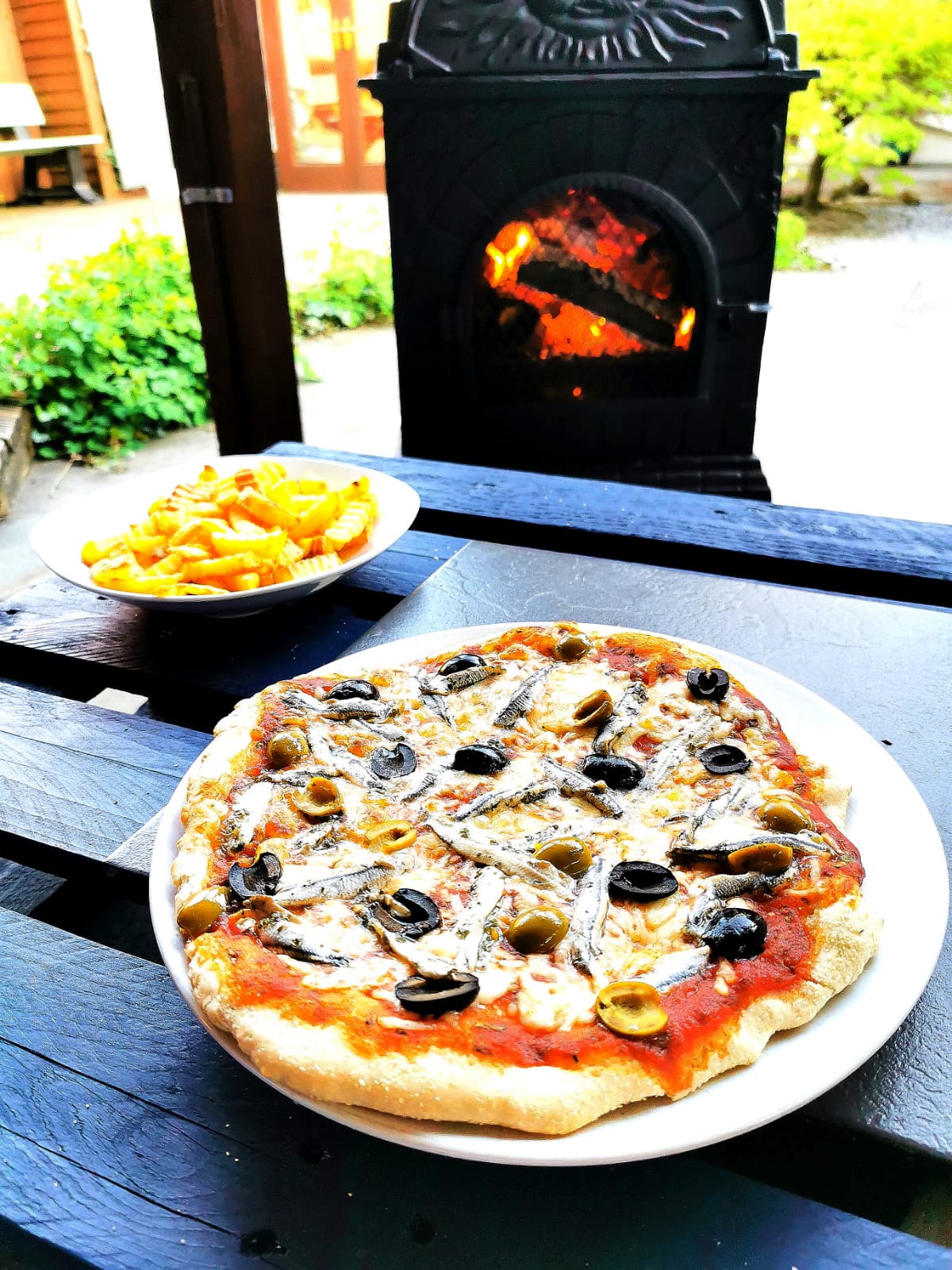 ---
22nd April 2021
Getting ready for my next training session. I've been sponsored now, so there's no going back!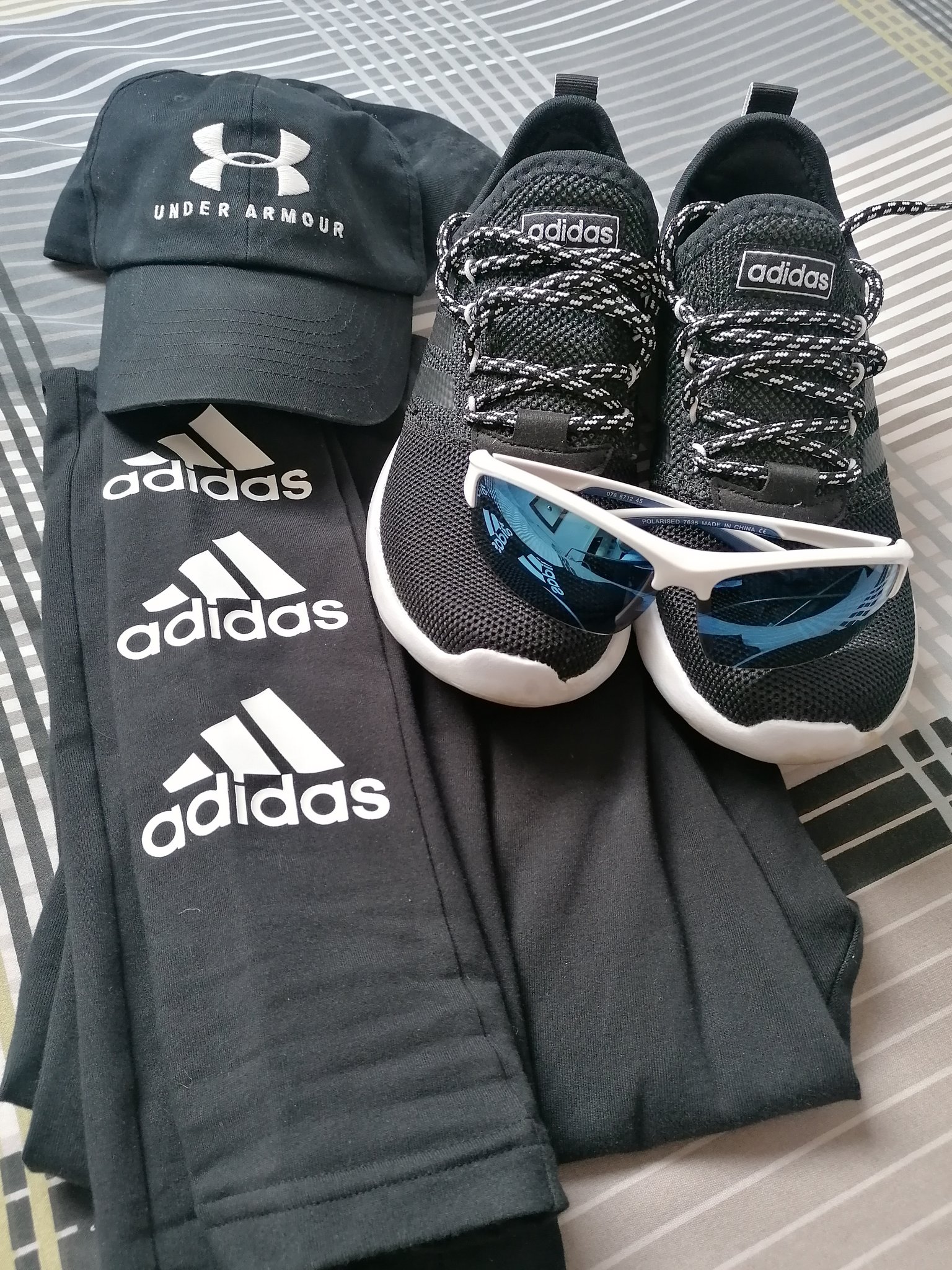 I'm going to document my #45KMay for St John Ambulance Cymru warts'n'all. Here's my first video update. If you haven't done so already, get sponsoring!
---
19th April 2021
Our volunteers and staff are out every day, helping people, saving lives and responding to emergencies.

We've been caring for people who are sick or injured for over one hundred years; from the battlefields during WW1 to helping out at the tragedy in Aberfan, to now when we've been on the frontline throughout Covid, supporting the NHS with our ambulance crews, on the ground in the field hospitals and now in mass vaccination centres across Wales.
They do this day in and day out, helping people like you and I, ironically especially runners in a non-Covid world as there aren't many finish lines you'll get to in Wales without seeing someone there from St John ready to help your ache/pain/twinge etc.
As the CEO of our charity, I'm so tremendously proud to say I'm part of this organisation that does so much for so many.
But we need money so we can keep on being there for when people need us.
I have decided that as I turn 45 in May, instead of running 5k May, I'm going a bit further and running 45k in May instead!
I only started running in February (and I use the term 'running' loosely) so I am not exactly 'ready' for this challenge.... and I may live to regret this plan! I've always been very firmly in the 'I don't run, no way, never, ever' camp!
But I'm going to do nine 5k runs throughout May (for fear anything longer might actually prove to be the last thing I do!) It won't be fast and it won't be pretty, but I will do it!
Please, please make my effort worthwhile by supporting me and donating what you can on my JustGiving page.

You can follow my progress on this page or over on Twitter.
Or, sign up to do your very own 5k May in aid of St John Ambulance Cymru and do a 'virtual' run with me!