Young Adults 18-25 Years
As a young adult there are a wide range of opportunities available to you as you adjust to your new adult status. We have a wide range of additional programmes which you can access from age 18 to 25. You can also access additional advice and support via our young people's specialists.
We are really keen to support you in this next life phase, to empower you, to help you grow your confidence and self-esteem, and to help support and guide you in your chosen career pathway.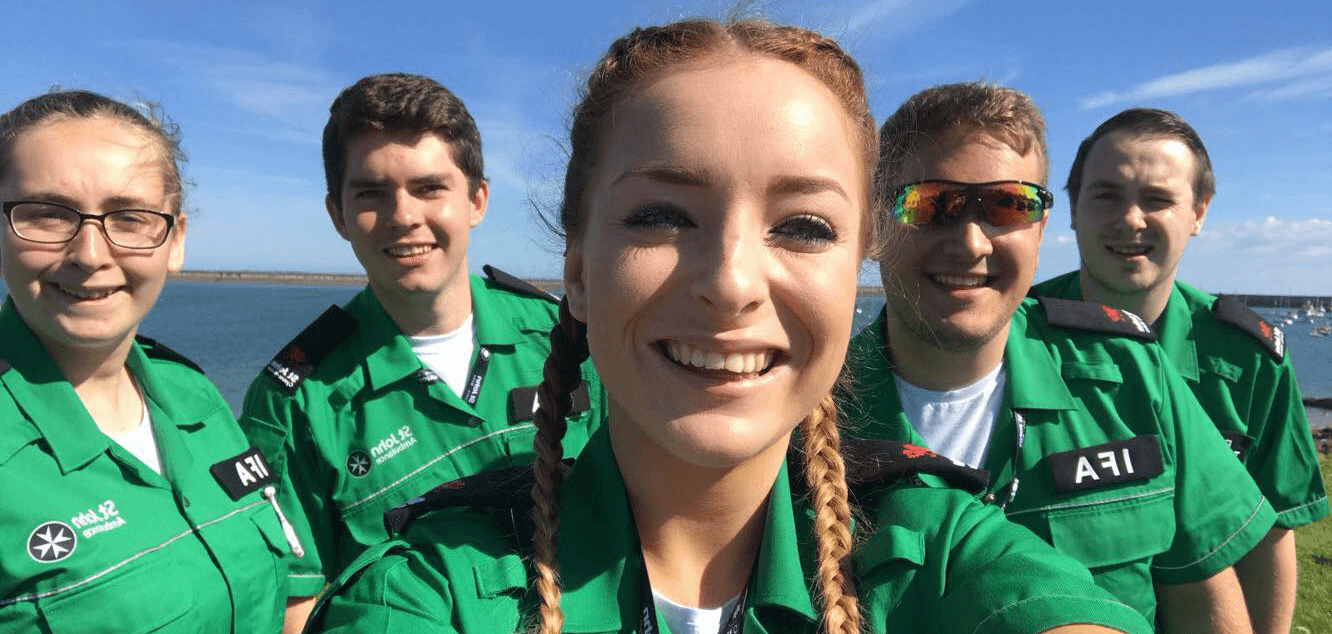 What is available for you?
The Duke of Edinburgh Award scheme
This scheme consists of a mixture of developing new skills, increasing your physical activity, volunteering within your communities and undertaking an expedition. There are different levels of awards to suit your timescales and desired level of challenge.
This scheme supports you to establish your own unique challenges to improve knowledge, skill, confidence and community participation.
This is our highest honour for young people in St. John Ambulance Cymru and is gained through consistent hard work and commitment to the organisation and its values.
The Prince of Wales Nursing Cadet Scheme
This scheme is run in partnership with the Royal College of Nursing and gives young people aged 16-25 the opportunity to have direct work experience within their local health board in a nursing or nursing related service. Places are limited to two intakes per year.
Careers support and advice. Whether you want to pursue a career in health care of not, we can help support and advise you in your chosen career pathway. Many of the skills and knowledge you can develop in St. John Ambulance Cymru are transferable to most other areas of work. We can even help you with your CV and personal development plans.
Become a children or young people's leader with us
We have a number of opportunities for career, skills and confidence development in the field of children and young people's work.